Mold Test & Remediation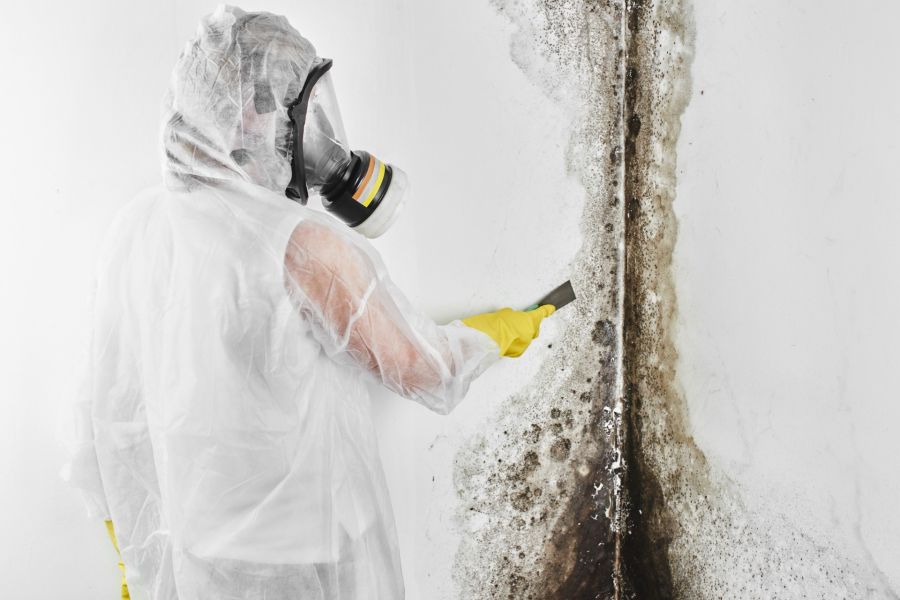 Being in close proximity to mold can lead to severe health repercussions, particularly if someone in your household has a mold allergy. Mold exposure can result in various adverse effects on your well-being, such as irritation of the eyes, respiratory issues, skin rashes, headaches, body discomfort, nosebleeds, throat irritation, and numerous other symptoms. The rapid propagation of mold growth, once initiated, necessitates immediate action. If you suspect the presence of mold behind your walls, within your ceiling, or beneath your floorboards, it's advisable to promptly contact the professionals specializing in mold detection and remediation at United Fire & Water Damage of Louisiana, LLC.
---
Call for a Quote
---

What Makes United Fire & Water Damage of Louisiana, LLC Stand Out?
Since 1998, United Fire & Water Damage of Louisiana, LLC has been providing mold detection and mold remediation services to local homes and businesses. Properties that have experienced water damage or roof leaks are especially susceptible to the growth of mold and mildew.
Prompt and Efficient Support
Thorough Moisture Evaluation
State-of-the-Art Mold Testing Equipment
Swift and Accurate Results
Certified Mold Remediation Professionals
Mold Testing by United Fire & Water Damage of Louisiana, LLC
Commencing the assessment of local properties for mold involves an initial visual survey of indoor surfaces. Upon visual detection of mold, samples are meticulously collected from the site and dispatched to a laboratory for thorough analysis. These samples undergo scrutiny to ascertain the existence of various mold species. Additionally, areas suspected of harboring mold are subjected to moisture content evaluations. Samples from these areas are gathered and dispatched to a laboratory for in-depth testing. Should mold presence be confirmed, you will be promptly informed about the specific type and magnitude of the damage. Furthermore, we will furnish you with a well-defined strategy for effective mold remediation.
Mold Remediation by United Fire & Water Damage of Louisiana, LLC
After the identification of mold, a series of measures are undertaken to guarantee thorough mold elimination.
If you are in search of a proficient and certified mold inspector and remediation specialist in the vicinity, don't hesitate to reach out to United Fire & Water Damage of Louisiana, LLC at (225) 725-8295.
Containment of the impacted zone
Disposal of irreparably contaminated materials
Thorough cleansing and decontamination of all affected surfaces
Eradication of mold stains
Application of treatments to deter future growth of bacteria, fungi, mold, and mildew
---
Call for Fast FREE Quote
Dial Area Code first please.
---