About United Fire & Water Damage of Louisiana, LLC
A Message From The President, Kevin Hussey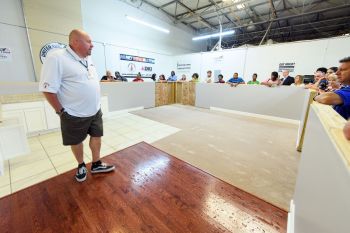 "I was a ski bum for about 15 years, and although my love for the slopes continues, I decided that I needed a change and a solid career. I began in the floor cleaning business and was introduced to restoration work in Aspen, Colorado in 1998. When NOLA was hit by Katrina in 2005, I was called to help. Because of this rewarding work (and a nice Southern girl I met), Baton Rouge became my new home.
From this experience, United Fire & Water Damage of Louisiana, LLC was born. It is now a full mitigation/remediation/reconstruction/roofing company serving the New Orleans Area's Damage Restoration needs. We are family-owned and operated. We work for the insured home and business owners in the area - not the insurance carriers! Many franchises received as much as 90% of their work directly from insurance carriers. So who do those companies really work for? Where do their interests lie? With United Fire & Water Damage of Louisiana, LLC it lies with the consumers.
Over the past 20 years in the industry, we've built an extensive list of credentials and satisfied customers. We even offer continuing education courses for other restoration contractors! See below for more information. We take a LOT of pride in what we do and back all work with a 2-year warranty. When you have water damage in the Baton Rouge area, from flooding or a leaking appliance, call the pros at (225) 725-8295 for a job done right!"